The New York Cine Equipment Show YES! I am a Cinephotovideo gearhead geek. I can't wait. I pray that I do not have a gig during this time. Who's coming with??


My friends from ZGC will be there. That's where I got my nifty little XL2 package.


The Mini35 would look great on my XL2.



Course, I'll need a full case of the new Arri/Zeiss Master Primes. T/1.3 and so sweet.


I want me one a these...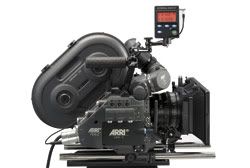 and one a these.

Damn! I ain't got no dollars. Shit! Oh well. I'm going anyway. I do need parts for some of my broken gear. Maybe I can cut some deals on upgrades...