Thanks to all who came out for My Co-Birthday Party with Alexis. Being surrounded by my friends on such a cold February night is all that I need to keep me warm.

Dinner was quite tasty and the wine was divine. I apologize for not being as mobile as I could have been. I think I missed talking with a couple of people, but I was building the collective mythology and talking about some of our exploits on various film shoots.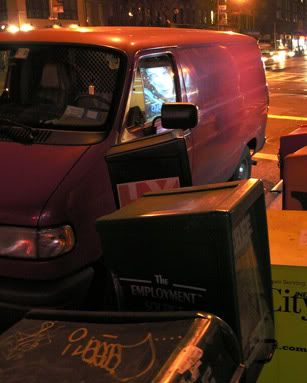 After dinner, we went out dancing. I had to stop and take this photo as we walked over to Hiro, our first club stop, Hiro. They had just opened for the night, so it was dead as well as being very expensive, though there was no cover.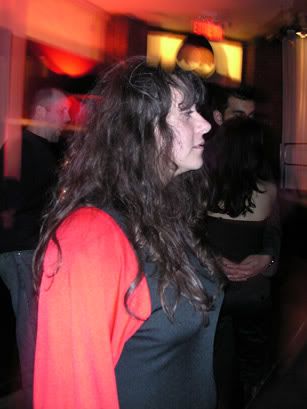 Alexis at Bollywood Thursday.
Katie met Adam at the Bollywood Thursday event and found out that it was also his birthday that night as well. Small world.
We closed the Canal Room at about 3am, and then went over to Florent for breakfast. It's over in the meat packing district, so the neighborhood is industrial and funky at night. The food was very good. I wrote most of this last Friday, while it was still fresh in my mind, though it's been a few days, so I forget what I had to eat.
I thought I had already posted this thank you, but I never finished editing it. I left later in the day, Friday, to meet my family at the Met to see The Magic Flute. That was really great and it was also Mozart's 250th B-day.