So, I'm lazy. I'm pulling more stuff out of the files. Too drunk to write, but with my one good eye, I can upload photos to a server.

We're sad we're drinking. Colin, the DP and Sherri, the 1st AD at the wrap party.
Mike the Boom Operator and Sarah on the last, or next to last day I was there. We were shooting a scene in which this guy goes through his girlfriend's underwear drawer and she has only "granny panties", proof that the fire has left the relationship. Mike though that his booming would be enhanced by wearing one of said granny panties over his head and headphones. Sarah looks a bit annoyed and has a general "don't fuck with me" look on her face. That, or she's had enough of Mike.


Tanzeel, one of the G&E people was tired after a long day. It is a funny picture, because he looks as if he has no head.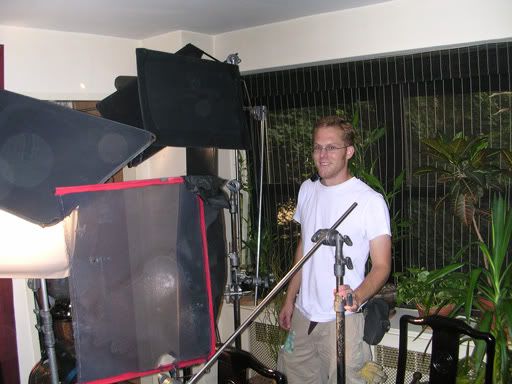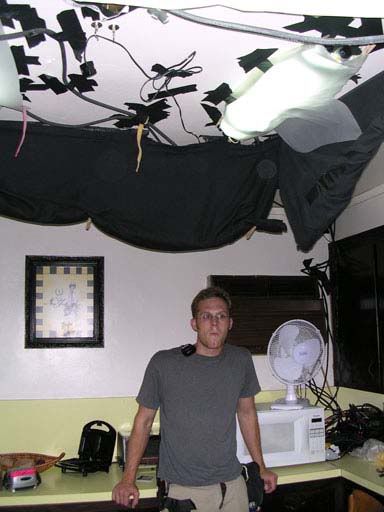 Two pix of Tim, the Gaffer. The first one of Tim with all the flags and stuff was in the really hot apartment where Pedro was sleeping. The second is from when we were in Astoria and we hung some Kinos and teasers from the ceiling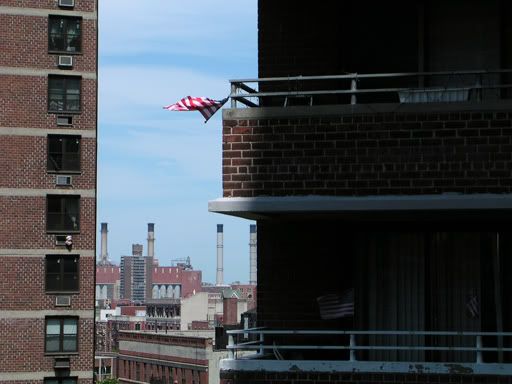 This is the view from Josh, the Writer/Director's apartment. We spent a lot of time there, shooting. I shot this with my crappy little digicam. Pic 1-I hadn't gotten the shutter timing down, not that I have since then, but it was hard to get the timing right and get the flag the way I wanted it. I wish the flag was more unfurled. But I like that the flag in the shadows is pretty straight and neat and the orderliness of the building across the street. In the second photo I like the gradation of light on the brown brick. When my PS skillz are better I may try and combine the two. Or I might do it so I can have "mad PS skillz".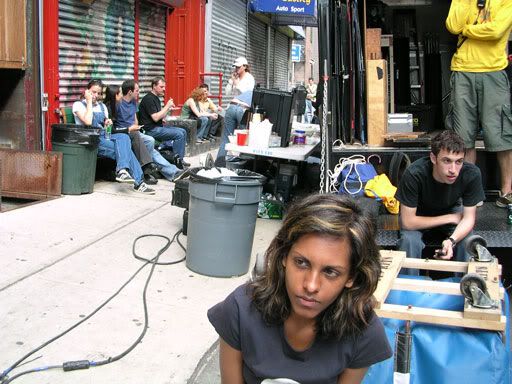 Ruchi during Lunch in Manhattan, Chinatown-ish area.


Sherri Looks Mad!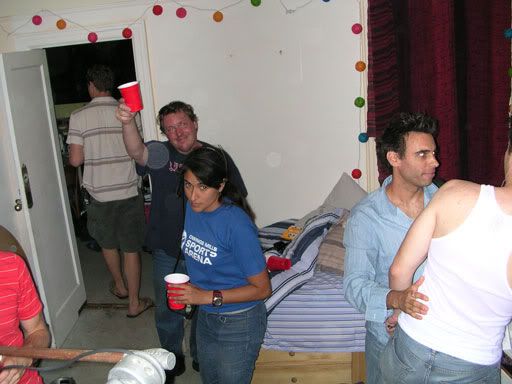 Sherri Looks REAL MAD.



Not sure why she was looking at me with daggers in her eyes. I think this was the Martini and we just had to actually shoot it and everyone had already started drinking. Chip, the Producer, had brought in Champagne which everyone started to drink and Sherri was anxious to get through the shot before declaring victory. Or something like that. That was a year ago.