The show that I gaffed on this past summer, Don't Sweat It, with Host Steve Watson will premiere on November 4 at 11:30 am on HGTV -
Home & Garden TV
. Check out the schedule
Here.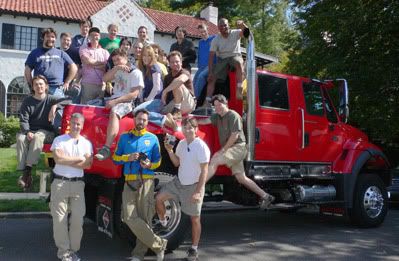 The Gang.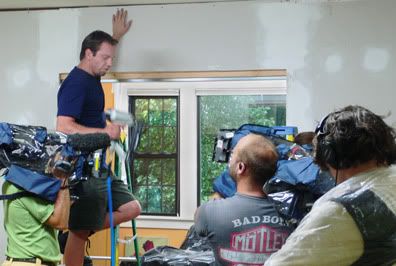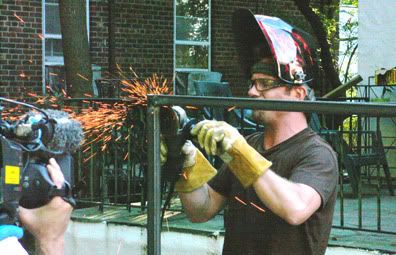 Steve Watson, Host of Don't Sweat It. He funny. He make things.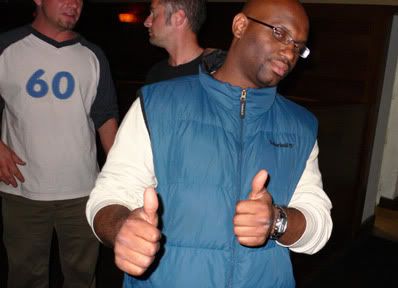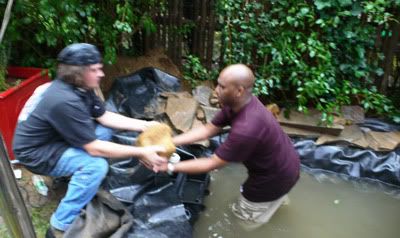 Drew our on air Carpenter, was discovered at the 23rd St. Home Depot.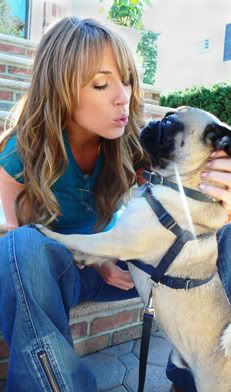 Jane, Steve's Co-Host and Teh Hott Sidekick. That's Max, one of the homeowner's dogs.
We had a lot of fun, worked hard and made some pretty cool stuff. The crew was really great and we all got along, even when it was hour 14 and there was still a few more hours to go. Hopefully there will be a second set of episodes. We shot the first thirteen episodes from the beginning of August 'til the end of September.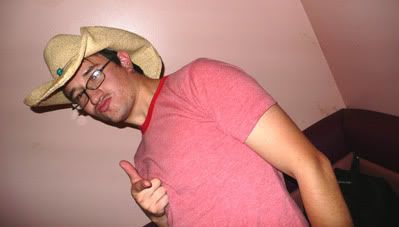 When Ed wasn't fixing his hair, he was helping me hang lights.
Moto, my good buddy and Key Grip/Swing. Not sure what he's doing there.
Our DP, Matthew, doing what he does best.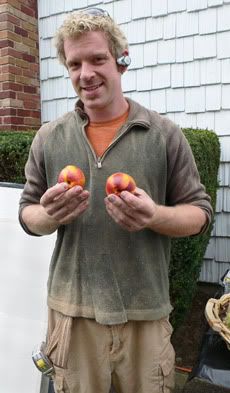 Jimmy, the guy who made it all happen. He took everything we could throw at him and he just smiled. A true Professional.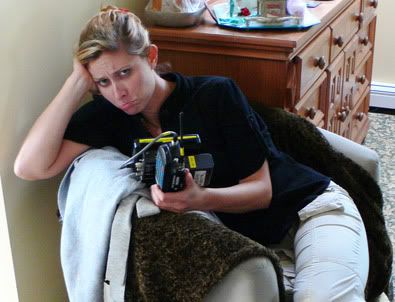 Kim directed a few episodes. There, there, punkin. It'll be alright.
Each episode took two days to shoot. Sometimes day two was long. Really long. I got to scout the first two locations, but after that, every time we arrived on location, it was like hitting the beach at Normandy. We just looked around real quick and then I stuck lots of Kino tubes on the ceiling.
I invented a rig to help me do that. Patent pending.