Here are some photos I shot while I was gaffing a short film with
Omarosa, last month.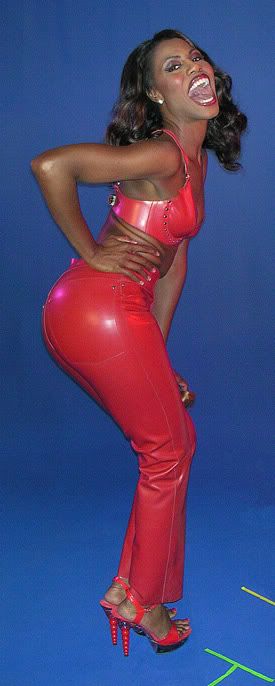 She was wearing latex and I really wanted to spank her behind
bad. Real bad.

She is new to the ways of filmmaking, but fine to work with. I think all the reports of her being mean are untrue. I had no trouble with her, she was very nice and kept her good humor all through the over twelve hour day, in a very hot and cramped Manhattan photo studio. She took direction well and was an all around good sport. Plus, she's super hott. And her Mom was there, also a very nice woman and very quiet. She kind of stayed out of the way.