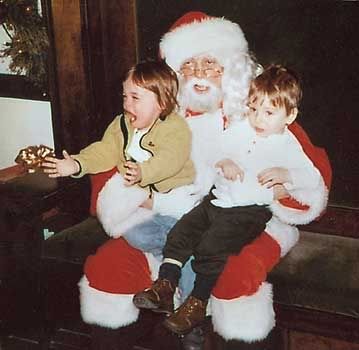 Mamacita, donde esta Santa Claus?
Donde esta Santa Claus?
And the toys that he will leave.
Mamacita, oh, where is Santa Claus?
I look for him because it's a Christmas Eve.
Go
here
for all the lyrics.

I'm listening to SOMA.FM Great internet radio. Usually I listen to Groove Salad, but I'm listening to the Christmas songs channel they put up at this time each year. Listening to The Alarm's version of Happy Xmas (War is over).

If you're all very good, I'll do my impression of Rod Serling singing "Silent Night".

Okay, I go sleep now.