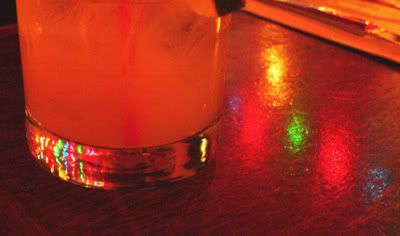 We were at a Mexican restaurant in Brooklyn after spending all day at a large corporation shooting products. Chris was DP, I was Gaffer/Grip/Dolly Grip and Jessica was in the basement editing and getting footage from the client.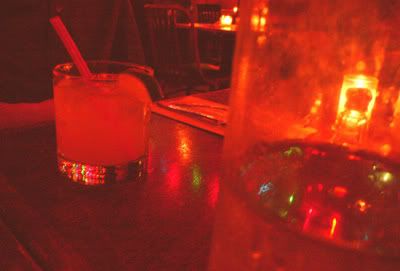 Chris and I do a lot of important but small gigs like this, where it's just he and I and we're running around like crazy doing all this stuff. I got to do exciting things like set and level dolly track and rig the lighting. Not hard, but busy, though. Laying dolly track is always tedious.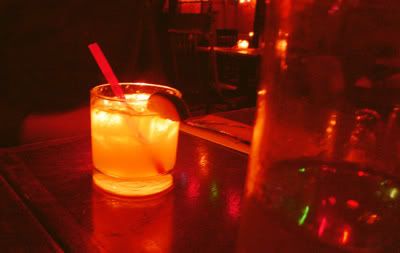 I forget the name of the restaurant we went to afterward, but it was nice. I forget what I had, but it was really, really, good, I think it was tacos, or something.