Got back from VT, last night, er, rather this morning at about 2am. Got a late start, leaveingBTVat around 8:45 after dillyinh and dallying. Mat McD told me a faster way to get from NYC to BTV by going up I-95 to I-91, to I-89. That did the trick. I made really good time and was able to go at a pretty good clip. Usually I go down VT22A to VT4 to I-87 and that seems to take about 6-8 hours, depending on how many gas, food, or pit stops I make.

I have to go and get something to eat, but I'll be back to post photos and write a bit more about my trip to BVT and the music video and the fabulous FLy Girls that were on hand to help make the vid a hit.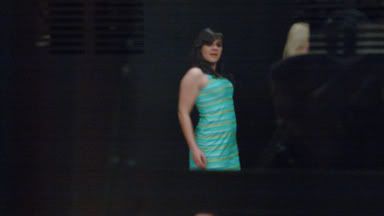 Fly Girl Emily, reflected in the VCAM studio control room window, practices her moves.
Emily asked me the color scheme of my blog, so that she could wear the right poutfit.
Teh Hott.