I photographed this beautiful flower last May.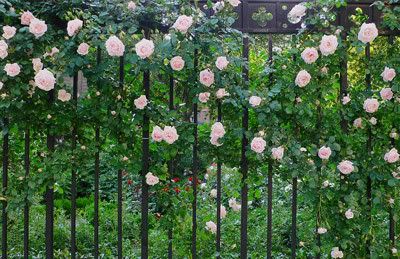 I was walking up Sixth Ave with my sister, Ellen, when I spotted all of these pinkish-white little heads stretching through the wrought iron fence. As if they were trying to escape, or perhaps they were trying to see the basketball games across the street. Tall, muscular men playing three-on-three, sweating, waiting for their chance to score, or pass the ball to an open teammate.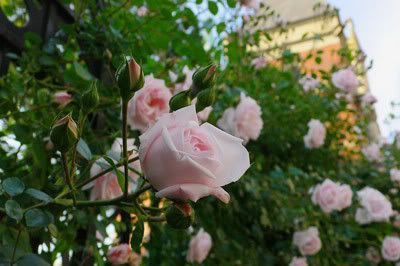 It was still quite warm at six O'clock and the late afternoon light was lovely. Long shadows created pools of soft blue light, countered by reflections of the sun off the windows of nearby buildings; their brown and red bricks imparting a warm sheen to the greenery.



Grandfather was a Professor First Class of Ikebana, the Japanese art of flower arranging. He was summoned to the Court of Emperor Hirihito in 1985, to receive a medal for his contribution to Japanese culture. While living in the US, he taught the Ikenobo school of flower arranging. From after WWII, to the day he died, some fifty years. He became a mechanic after his eyesight failed while at Caltech, working on his engineering degree. He wasn't blind, but he always haad to wear very thick glasses. Popsey, my mother's father was an engineer at Black & Decker. I like to think that I inherited both of their engineering skills and mechanical abilities as well as Granpa's love of flowers and aesthetics. Thankfully, I inherited Dad's thick hair and Mom's artistic abilities.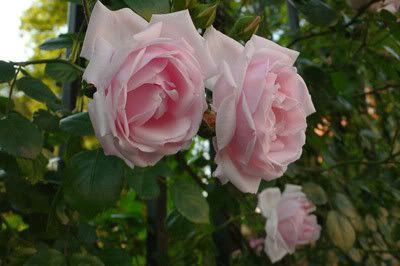 So, a small breath of light and warmth from a church garden, to brighten up your winter.